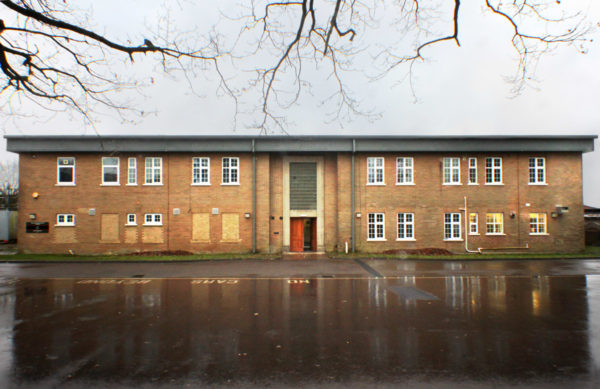 Cinderford Cadet Training Centre
Conferences/meetings
Lectures
Formal Dinners
Exhibitions
Parking
Private Functions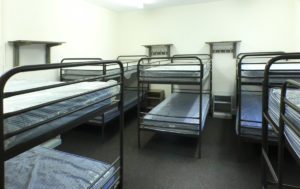 Bedroom 1 (4.9m x 3.2m) sleeps 6 Bedroom 2 (3.8m x 2m) sleeps 2. Sink. Bedroom 3 (4.1m x 2.4m) sleeps 4 Bedroom 4 (3.3m x 3.6m) sleeps 4 Bedroom 5 (3.7m x 3.6m) sleeps 6 Bedroom 6 (3.6m x 7.5m) sleeps 10 Sink Bedroom 7 (2.5m x 3.6m) sleeps 4 .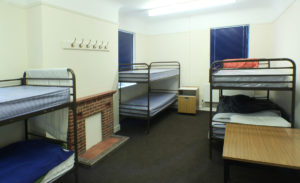 Adult Bedroom 1 (5.8m x 3.3m) sleeps 6. Adult Bedroom 2 (3.7m x 2m) sleeps 2. Sink. Adult Bedroom 3 (5.1m x 4.2m) sleeps 10 Adult Bedroom 4 (5.4m x 4.2m) sleeps 10
A small grass area available for a variety of outdoor leisure/ activities.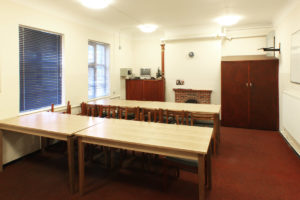 A separate dining room which can seat 24 comfortably.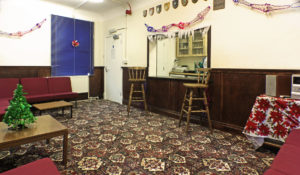 This room can accommodate 12 people in a convivial and informal setting. The room (5.8m x 3.2m) has views to the front and has full bar facilities.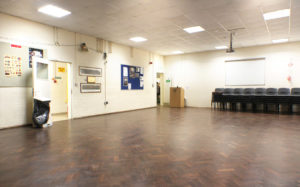 A large functional room (12.2m x 9.1m) which can seat up to 120 cadets at one sitting. It has a flatscreen TV and DVD/video player as well as a stereo music system. Can be used for parties/ dancing.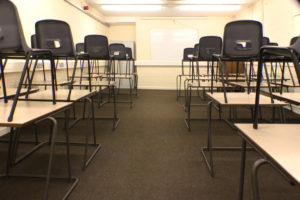 Classroom 1 (7.4m x 5m) 25 desks. Classroom 2 (7.9m x 5m) 24 desks.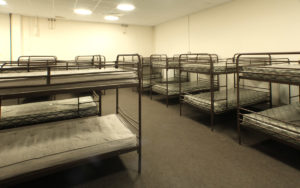 Cadet Bedroom 1 (L shaped 9.1m x 5.9m becoming 14.3m) sleeps 36 Cadet Bedroom 2 (4.9m x 8.1m) sleeps 20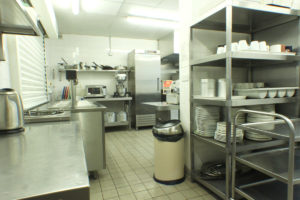 A fully fitted kitchen (6.6m x 5.9m) with 6 ring burner, deep fat fryer, grill and ovens, hotplate, 2 fridges, 2 freezers and a microwave.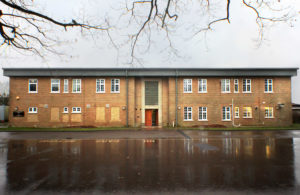 Sufficient parking for 5 minibuses or 16 cars while using the facility.
Description
Set on the outskirts of Cinderford, and nestled in the Forest of Dean is this extremely versatile cadet centre, which provides a firm base for youth activities. Cinderford is half an hour from historic Gloucester which offers leisure and recreational activities, as well as being a springboard for the exciting adventure training activities which can be had in the Forest of Dean.

The Forest is ideal for mountain biking, climbing, caving, camping, fieldcraft skills, and Duke of Edinburgh activities. It is close by the Rivers Wye and Severn, as well as an easy drive to the Brecon Beacons.

The cadet centre is able to provide overnight accommodation for 36 female adults and cadets and 84 male adults and cadets. It is an ideal location to conduct youth activities, seminars, meetings, conferences, and private functions. There are two classrooms, two dining rooms and well equipped kitchen, as well as an adult Mess/Bar. It has disabled access to the ground floor.

Suitable for: Youth Training Weekends, Adventure Training, Outdoor Youth Training, Team Building Activities, Band Practice, Training, Conferences/ Meetings, Lectures, Office, Private Functions, Short Term Parking, Small Receptions, Syndicate Discussions.

Contact Us

Address
| | |
| --- | --- |
| Address | Cinderford Cadet Training Centre |
| Town | CINDERFORD |
| County | Gloucester |
| Post Code | GL14 2NX |