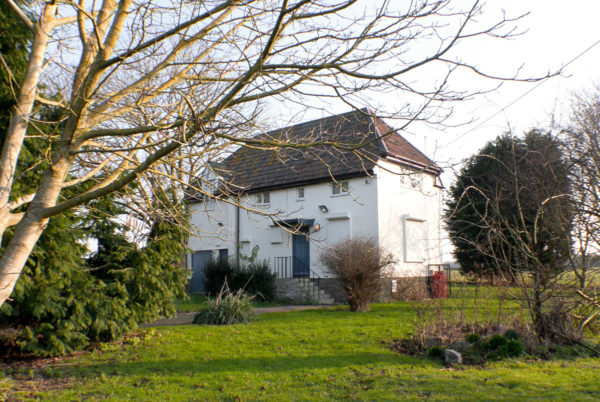 Conferences/meetings
Lectures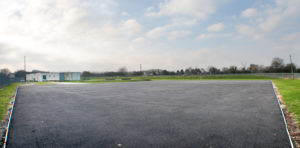 A large grass area (80m x 50m) and parade ground (30m x 30m) available for a variety of outdoor leisure/ activities.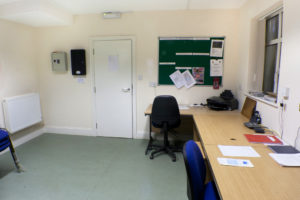 Kitchen/ Utility Room – 3.3m x 1.6m Office – 2 desks (4.1m x 3.9m) with internet access Lounge/ TV Room – 3.3m x 3m Bedroom 1 – 2 beds (3.6m x 2.7m) Bedroom 2 – 6 beds (4.2m x 3.1) Bedroom 3 – 6 beds (4.9m x 3m) Bathroom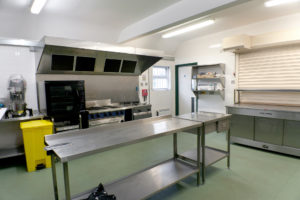 A fully fitted kitchen (5.9m x 5.6m) with 6 ring burner, deep fat fryer, grill and ovens, hotplate, 2 fridges, 2 freezers and a microwave. Suitable for catering up to 130.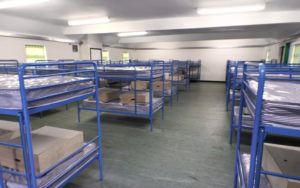 Bunk beds with underbed lockers, no bedding supplied Cadet Bedroom 1 (15.4m x 8.6m) sleeps 36 Cadet Bedroom 2 (21m x 8.6m) sleeps 48 12 toilets, 12 showers and 12 sinks.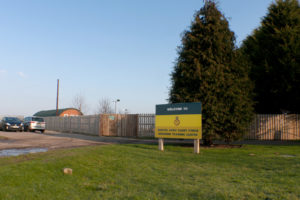 Tarmac covered area providing parking for up to 3 vehicles. Limited weight access of 20 tons over entrance bridge. Road access is difficult due to a narrow bridge. It is not suitable for Coaches or lorries.
Description
Set on the English banks of the River Severn between the two road bridges is this extremely functional cadet centre, which can provide a firm base for youth activities in the area.

Pilning is half an hour from the centre of historic Bristol which offers leisure and recreational activities, as well as being a springboard for the exciting adventure training activities which can be had in the local area.

The cadet centre is able to provide overnight accommodation for 18 female cadets, 84 male cadets and 14 adults. It is an ideal location to conduct youth activities or act as a base for access to Bristol, South Wales or Gloucestershire.

There is a joint dining room adjoining a well equipped kitchen, as well as an adult Mess/lounge. Vehicle access is extremely limited and parking is suitable for only 3 cars.

Contact Us

Address
| | |
| --- | --- |
| Address | Pilning Cadet Training Centre |
| Town | Bristol |
| County | Pilning |
| Post Code | BS35 4LZ |