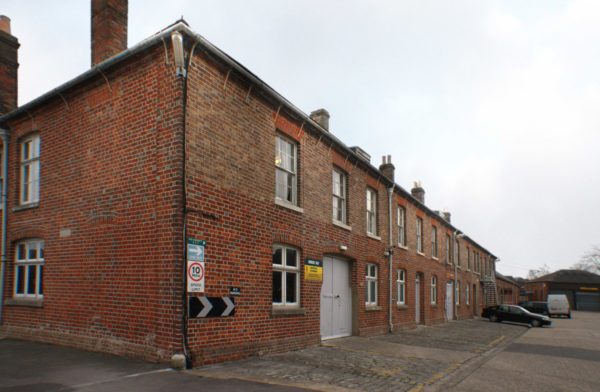 Dorchester Army Reserve Centre
Conferences/meetings
Lectures
Formal Dinners
Exhibitions
Parking
Private Functions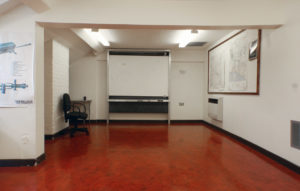 There are 4 classrooms, three on the second floor and one on the ground floor. The upstairs classrooms are equal in size (6.2m x 4.6m), which can each hold 12 desks. The ground floor classroom is slightly smaller (5.6m x 6.5m) and can seat 10 comfortably.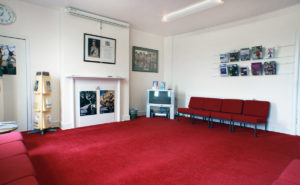 This is a versatile room which can be tailored to suit the occasion. The room (5.2m x 4.6m) can be configured to seat 12 people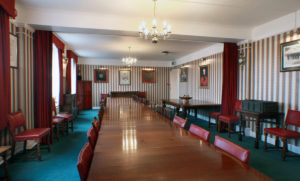 Dorchester Army Reserve Centre has a large Conference Room/ Dining Room (12m x 5.2m) which can seat 25 around the gracious Dining Table.
A football pitch is to the rear of the TAC.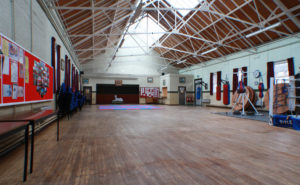 On the ground floor is the Drill Hall (21.2m x 12.3m) which has the capacity to accommodate up to 150 people if used as a party venue or conference. Alternatively, it can be used for exhibitions, wedding receptions and indoor sports. It is an original wooden floor, with walls which can be masked by marquee style curtains.
A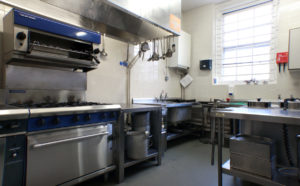 generous kitchen (4.8m x 6.7m) is on the ground floor and adjacent to the Hall. It has a 6 ring gas burner, hotplate, 2 ovens, deep fat fryer, microwave, dishwasher, freezer and fridge enabling a variety of meals/ refreshments to be served.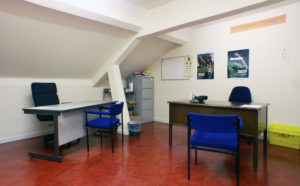 An additional room (4.8m x 4.6m) is available which currently serves as a consulting room.
Parking for up to 25 cars as part of the event booking is possible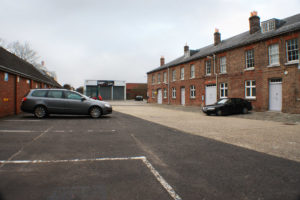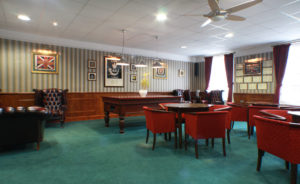 An extremely pleasant and elegant room which can host a variety of functions. The room (8.3m x 8.3m) has a large flat screen TV and full bar facilities, which can hold up to 30 people comfortably.
Description
Located a gentle 5 minutes stroll from the centre of this historic market town, the Army Reserve Centre is an excellent meeting and conference venue, with both large and small conference rooms, classrooms and kitchen facilities. Dorchester is an excellent stopping off point for the whole county, with the beautiful Maiden Castle a short way south, close by the village of Poundbury, and en-route to Weymouth and the Isle of Portland. "The town is populous, tho' not large, the streets broad, but the buildings old, and low; however, there is good company and a good deal of it; and a man that coveted a retreat in this world might as agreeably spend his time, and as well in Dorchester, as in any town I know in England" Daniel Defoe 1725.

The Army Reserve Centre is part of the original Marabout Barracks, and is situated behind the old Keep, which now houses the military museum. The town is served by good road and rail links.

The Army Reserve Centre is a convenient venue for a variety of events such as conferences, seminars, meetings or use as an occasional office away from home.

The Army Reserve Centre has a large Conference Room/ Dining Room which can seat 25 around the Table. The kitchen can cater for all types of events from formal dinners to light refreshments. There are 4 classrooms, a meeting room, a large hall and a well appointed lounge/bar. This venue benefits from on-site, secure parking for up to 25 cars, and a football pitch

Contact Us

Address
| | |
| --- | --- |
| Address | Dorchester Army Reserve Centre |
| Town | Dorchester |
| County | Dorset |
| Post Code | DT1 1TA |