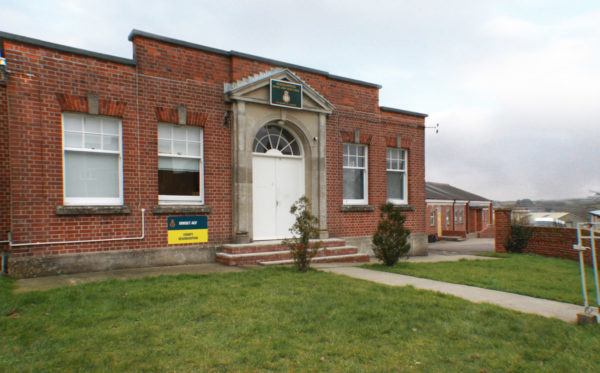 Dorset Cadet Training Centre
Conferences/meetings
Lectures
Formal Dinners
Exhibitions
Parking
Private Functions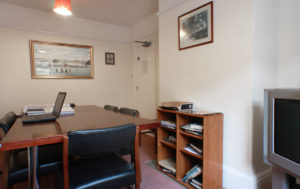 Lounge/Dining Room (4.7m x 2.5m) table seats 6 people. Room 1 ground floor (3.3m x 3m) sleeps 4. Room 2 ground floor (4.2m x 2.8m) sleeps 4 Kitchen (4.5m x 2.6m) limited facilities Downstairs toilet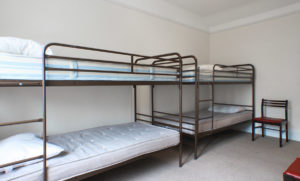 Room 3 1st floor (3.3m x 2.8m) sleeps 4 Room 4 1st Floor (4.5m x 2.6m) sleeps 4 Bathroom – bath, sink, shower Separate WC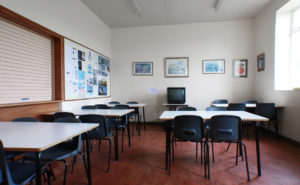 Dining Room ( 6m x 4.2m) seats 24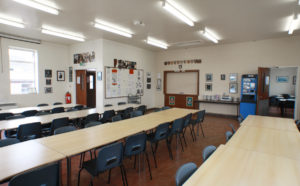 Dining Room (9.4m x 8.7) seats 60
HQ Dorset ACF has a medium sized Conference Room (7.5m x 4.2m) which can seat 12 around the Main Table, with comfortable seating for a smaller group of 6 people around an occasional table. LCD display screen available.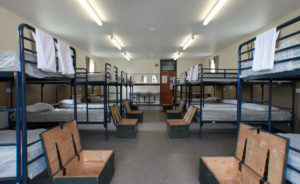 Brick built Female Accommodation Block with Shower and Toilets comprising Room 1 (3.9m x 3.1m) 4 beds (bunks) Room 2 (11m x 6.5m) 20 beds (Bunks)
Indoor 0.22 Rimfire and 0.177 Air Rifle Range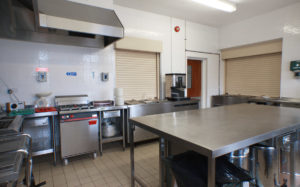 A well appointed kitchen (6m x 5m) has serving hatches to the main adult and youth dining facilities. It has a 6 ring gas burner, hotplate, 2 ovens, deep fat fryer, microwave, dishwasher, freezer and fridge enabling a variety of meals/ refreshments to be served. Serveries to the two dining rooms.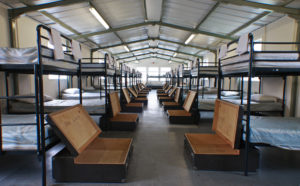 Male Cadet Accommodation, Dorset CTC, Dorchester 1 Building comprising 2 Barrack type rooms with bunk beds Showers and Toilets. Room 1 (19.6m x 5.9m) 38 beds (bunks) with shared soldier boxes. Room 2 (10.9m x 6m) 22 beds (bunks) with shared soldier boxes.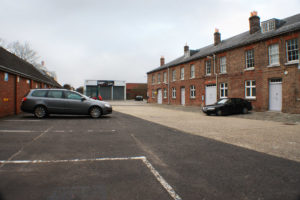 Parking for up to 25 cars as part of the event booking is possible.
A floodlit sports pitch is to the rear of the Army Reserve Centre.
Description
Located a gentle 5 minutes stroll from the centre of this historic market town, the Cadet Centre is an excellent venue for groups of young people. It is able to house up to 60 young people and 16 adults for a weekend in the historic Hardy County.

Dorchester is an excellent stopping off point for the whole county, so whether you are interested in the history, or using it as a base to go adventure training, this is an excellent place to be.

The Cadet Centre is co-located with the Army Reserve Centre, situated behind the old Keep, which now houses the military museum. The town is served by good road and rail links.

The Cadet Centre is a convenient venue for a variety of events. This venue benefits from on-site, secure parking for up to 25 cars, and a flood-lit football pitch.

Contact Us

Address
| | |
| --- | --- |
| Address | Dorset Cadet Training Centre |
| Town | Dorchester |
| County | Dorset |
| Post Code | DT1 1TA |